Australian eventer Bill Levett is a four star-level rider who has been based in the UK since 1994. He's had a long and successful horse career that started when he took a job as a jackaroo (Australia's equivalent of a cowboy) on a large ranch in New South Wales as a teenager. Since then, he's worked with foals, racehorses, Australian stock horses and as a stud manager. It was while Bill was in pursuit of a two-year stud management degree at an agricultural college in Victoria, Australia, that he saw his fellow countryman Andrew Hoy competing in eventing at the 1984 Olympics. Inspired by Hoy, Bill started pursuing a career in eventing.
As a professional rider, Bill's chief focus has to be the health and welfare of his horses, which is why he feeds SUCCEED.
Bill Levett's Eventing Achievements
Bill's achievements include the following highlights:

Riding in the 2014 World Equestrian Games for his native Australia
Top-10 placings at the 4* level at Burghley, Badminton and Luhmuhlen
Earned Olympic qualification for Rio de Janeiro 2016 Olympics
Bill Levett Supports his Horses with SUCCEED®
Bill Levett asks a lot from his team of event horses. They travel internationally to compete over a rigorous three-day period, so it's imperative that all of his horses be in the best shape possible, from Shannondale Titan (Alfie), Bill's Olympic squad horse, down to the youngsters competing at a lower level. So when one of Bill's event horses was "not doing well" despite a high-quality diet, Bill turned to
SUCCEED Digestive Conditioning Program
. And the rest, he says, "is history."
Bill usually starts new horses on SUCCEED paste, then moves to the granules—with the exception of a few older horses and his top mounts, which often stay on paste. "It sounds ridiculous, but it's like giving a horse an ice-cream; they seem to really love it!" Bill says.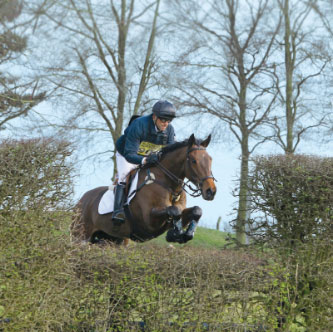 Bill credits SUCCEED for how well his horses winter during the off-season as well as support he feels it offers during the show season.
SUCCEED helps the horses maintain their weight and simply stay healthier—even when at peak fitness. The horses don't appear to go off their feed and simply seem easier to feed and manage when they have good gut-health support.